Kitchen & Bath Designer – Yes! Designer Price – NO!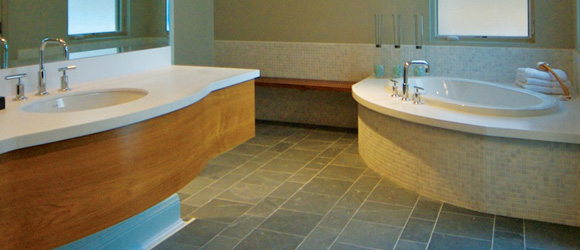 Remodeling kitchens and bathrooms is a hot topic these days. A designer's services will assure you of quality and distinctive style, but you may question – will a designer remodel break your bank? Debra Toney emphatically says, "NO!"
"We believe that an investment in good design enhances one's quality of life and should be available to everyone and priced accordingly, "states Debra Toney, 3 Week Kitchens – Baths in A Week.
Previously a well respected builder of homes in the premier Denver neighborhoods, Cherry Creek, Crestmoor, Hilltop and Park Hill, Toney now focuses her expertise on design services for remodeling, with a specialty in kitchens and bathrooms.
"As a builder, I have been very mindful of project costs at every stage of every project. As your designer, I will help you identify your budget and work within it, offering you the latest quality products with exceptional value and workmanship", Toney states.
Value for dollars is more important than ever. Selecting the correct remodeler can be a mystery and today's homeowner wants to feel assured that the contractor is going to deliver on all agreements, finish within the promised timeframe, and, will not exceed project budget. Debra Toney offers kitchen and bath remodeling installation within an attractive 3 week timeframe, and is well within range of current remodel cost averages in the Denver area.
Whether your project is on the low down, midrange, or upscale, Toney has a personalized approach that is never the cookie cutter variety that so many remodeling companies resort to – all within published regional cost averages. Comparisons of Debra Toney's Traditions Series and Signature Series kitchen packages, to the latest Remodeling Magazine "Cost vs. Value Report' reveal that Debra Toney pricing is, indeed, comparable. These comparisons supports Debra Toney's claim that you can have your designer kitchen and bathroom at an affordable price!